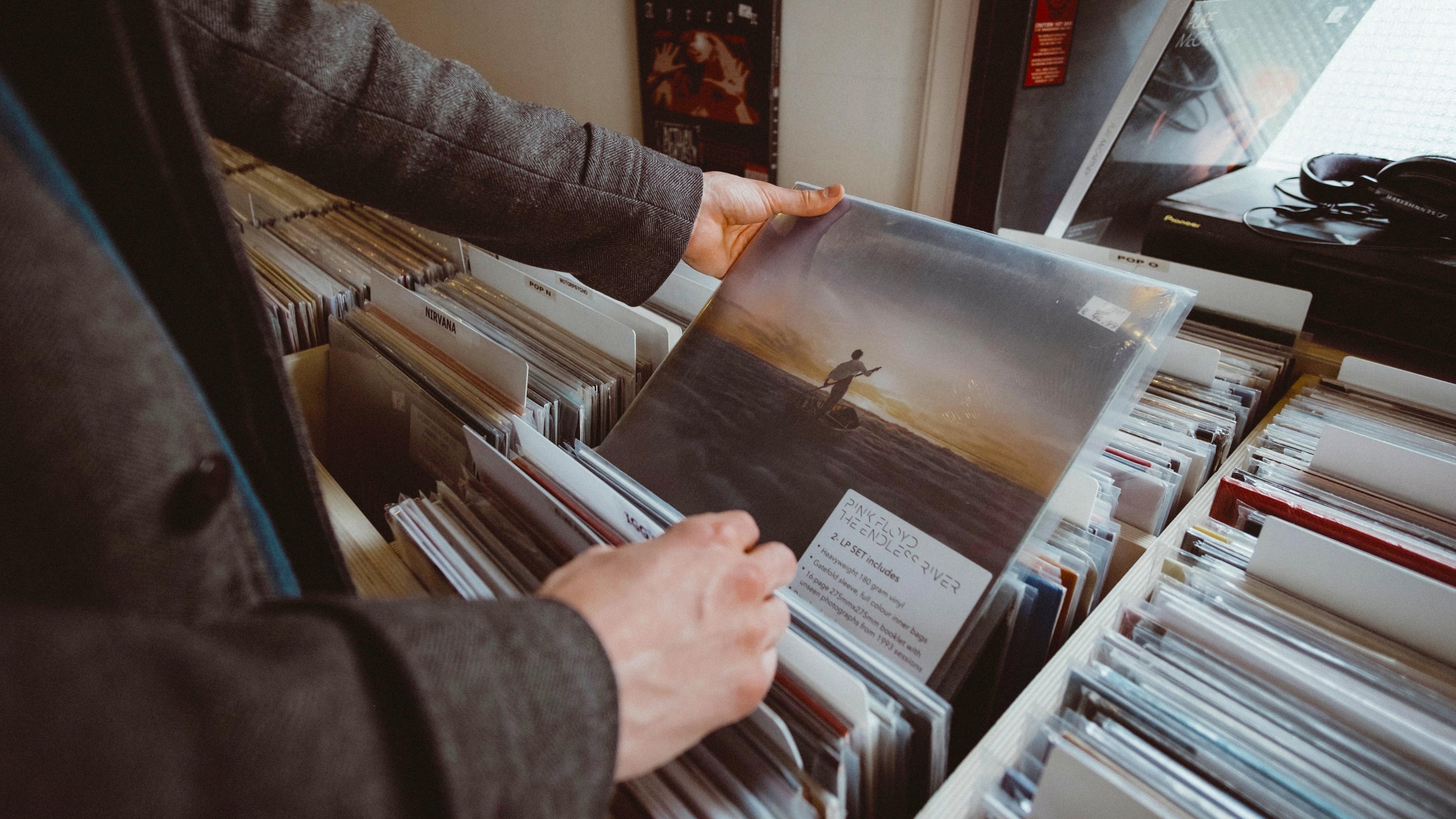 ⇠ Podcasting Articles
Creating Compelling Podcast Cover Art: Tips and Best Practices
Last updated: 26 January 2023
As a podcaster, one of the first things that people will see when they come across your show is your cover art. Whether it's on a podcast directory like Apple Podcasts, in player app, or on social media, your cover art is often the first thing that people see. Therefore it's important to make a good impression and stand out from the crowd.
Podcast cover art is usually a square, JPG image, most commonly 3000×3000px. You need one main image for the whole feed but you can also create individual images for each episode. To learn more about image specifications and embedding images in audio files, see our Cover Image Guide. 3000×3000px is very large but will get resized down to for different platforms. 800×800px and <0.5MB is a good size if you are publishing the RSS feed yourself.
This article is about how to create compelling, professional podcast graphics. In no particular order, let's get on with the tips…
Use high-quality images: The first thing to consider when creating your podcast cover art is the quality of the images you use. While it's tempting to use a low-resolution image or a photo that you found online, this can make your cover art look unprofessional or get you into legal issues relating to creator's rights. Instead, invest in high-quality images that are clear, well-composed and work well as a square crop. You can find photos you can use legally on Unspash or Flickr if you use the "Creative Commons" filter.
Choose relevant images: The images you use for your podcast cover art should be relevant to the content of your show. For example, if your podcast is about travel, you might consider using a photo of a scenic location or a person exploring a new place. By choosing images that are relevant to your show, you can give people a sense of what they can expect and let them easily pick you from a list.
Use visually appealing colours: The colours you use in your podcast cover art can have a big impact on how people perceive your show. If you already have brand colours, make sure to integrate those. If you don't have brand colours then it's probably a good time to pick them now. You can explore colour schemes at Coolors and Adobe Colors. You can also read more about colour theory and colour associations in this article. Choose colours that are visually appealing and that complement the images you're using. Avoid using too many colours or clashing colour combinations, as these can make your cover art look cluttered or chaotic.
Make the title legible: The title of your podcast is an important part of your cover art, as it tells people what your show is about. Make sure that the title is legible and easy to read at small size, and consider using a font that is consistent with the tone and style of your show. This is a good article about font selection. Google Fonts is a good place to find fonts that are open source and free to use.
Use consistent branding: If you have a logo or specific branding elements that you use for your podcast, be sure to incorporate them into your cover art. This can help to establish your brand and make it easier for people to recognize your show.
Consider your audience: When creating your podcast cover art, it's important to consider your target audience. What will appeal to them? What kind of images and colours will grab their attention? By understanding your audience, you can create cover art that speaks to them and piques their interest.
Use good software: You don't need expensive software but you should use something that is suitable — not Word, Publisher, or Paint. Inkscape and GIMP are good tools that are open source and free to download. You can find tutorials on YouTube.
Use a template: If you're not a design expert, consider using a template to create your podcast cover art. There are many templates available online that can make it easier to create professional-looking cover art, even if you don't have design. Canva is a popular online design tool that has lots of templates.
Hire a freelancer: If you'd rather not do the designing yourself or don't have time to learn new tools there are many freelancers on platforms like Upwork and Fiverr who can help you create professional artwork. You can review their portfolios to find someone that matches the style you like. If you think you might need to make alterations later or produce variations for each episode then make sure they provide you with files in a format that is usable with your tools.
To summarise, there are several key considerations to keep in mind when creating your podcast cover art. First and foremost, it's important to use high-quality images that are relevant to your show and visually appealing. Choose colours that complement your images and make sure that your title is legible and easy to read. Consistency is key, so if you have a logo or specific branding elements, be sure to incorporate them into your cover art.
Finally, consider your target audience and what will appeal to them when designing your cover art. By following these tips, you can create compelling podcast cover art that will help your show stand out and attract new listeners.
Photo credit: Mitchel Lensink, Robert Shunev
Whilst you're here…
Audio Audit is an automatic benchmarking and proofing tool which checks the quality of your podcast MP3 files, giving you peace of mind before you publish.
It checks things like loudness, silences, restarted sentences, encoding, swearing and metadata.
Learn more ⇢
Sign up
Creating an account only takes a couple of minutes. You'll soon be able to start uploading your own audio files and improving your shows.